Whilst studying at The Royal Welsh College of Music and Drama, Sarah formed The Ardeton String Quartet. Receiving coaching through the college from internationally-acclaimed chamber musicians such as the Gould Piano Trio and Chilingirian Quartet, it was chosen to represent the college on numerous occasions, including a special performance at the National Eisteddfod of Wales. Over 15 years later, and it is one of the most successful string quartets in the West of England, with a dual career on both the concert platform and performing at events, with two distinct brands.
The Ardeton Ensemble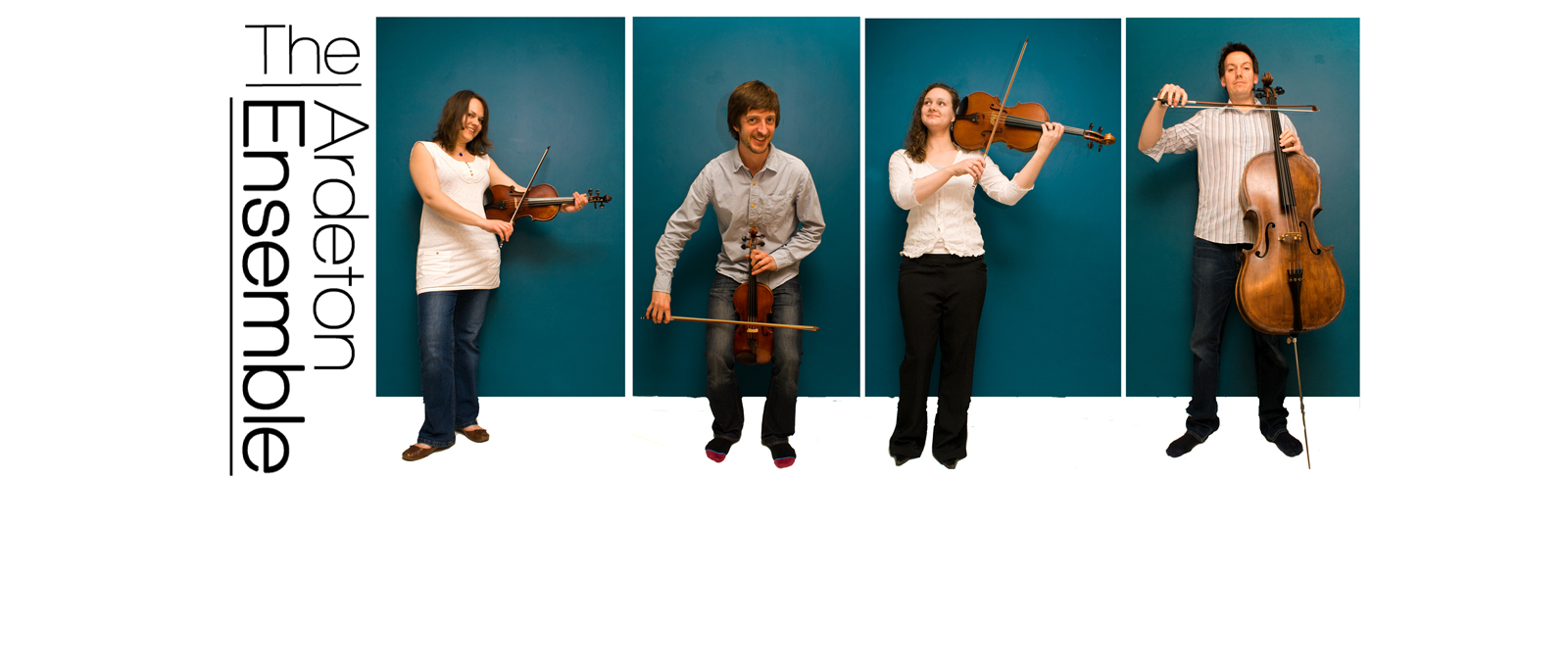 The Ardeton Ensemble appears both as a string quartet and collaborates with guest musicians for performances across the country. It regularly performs for music societies and festivals, with notable performances in Aldeburgh, Cardiff's National Gallery and Ipswich's Wolsey Theatre as well as a number of concerts as part of a Norwegian tour. It has also performed sessions at Peter Gabriel's Real World Studios, appeared on Sky Arts, BBC and ITV, as well as supporting singer-songwriters at UK Festivals and on BBC Radio's 'BBC Introducing' Series in the South West.
Recent collaborations have seen it perform string quartets by Shostakovich, Dvorak, Arensky and Schubert, as well as Piano Quintets, Clarinet Quartets, Oboe Quartets and String Trios.
The Ardeton String Quartet
The Ardeton String Quartet performs for weddings and other events across the South West of the UK and South Wales. From Bach to the Beatles, the Black Eyed Peas to Guns n Roses, the quartet crosses genres and generations with an unsurpassable repertoire of 16 hours of music. One of Bristol's most sought-after groups, the quartet have been chosen by over 1200 couples to provide music for their special day. Their corporate clients include Lloyds Banking Group, Sky Arts, the NHS and Marks and Spencer.