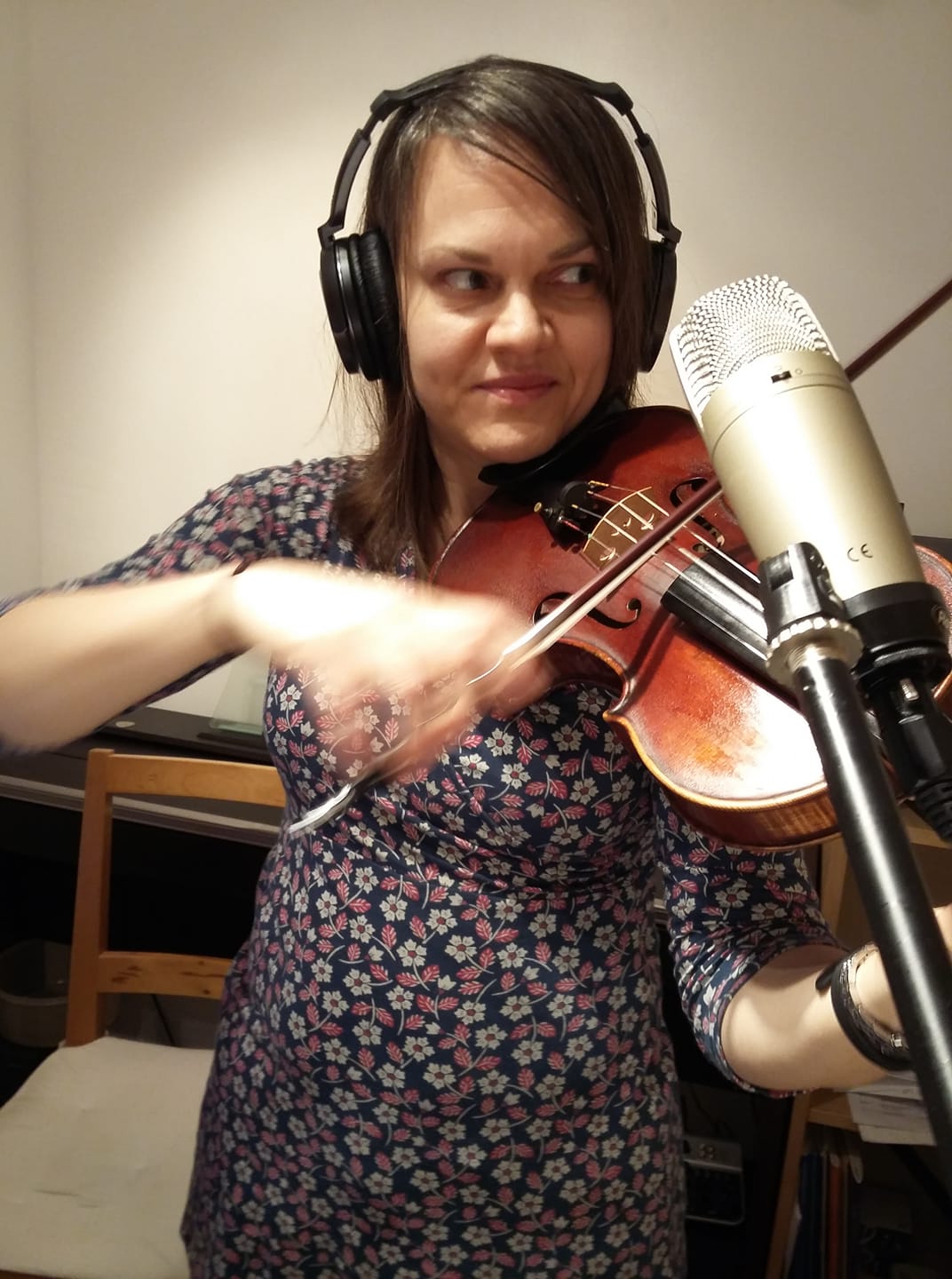 Sarah has many years' experience as a session musician, both as a soloist and as part of a chamber group. You can see and watch some of her recent session work below. As a soloist she has recorded for Bristol-based HiLife Companion, and performed live with internationally-acclaimed The Portraits. She has recorded for groups such as Public Service Broadcasting, Jess McAllister, Edwin Miles and Tanya Walker. She has appeared on TV and film, including BBC film Percussion, ITV's Celebration, and BBC series Crisis at the Castle.
In many sessions, Sarah's perfect pitch allows her to quickly learn or even create new string lines thereby reducing the time needed to record. An experienced session player, she can match her sound to suit any mood. She also has a lot of experience playing live, with her own microphones and pick-ups allowing her to set up and play live with minimal sound checks.
Public Service Broadcasting
Sarah appears on the 2017 album Every Valley by the electro-pop group Public Service Broadcasting. The string section were used on a number of tracks on the album, and those recordings are also used as part of the pre-recorded lines used in live performance. Below is a short video the band released on the making of the album, which includes footage of the recording session in Ebbw Vale.


The HiLife Companion
Sarah has worked with Bristol-based HiLife Companion for a number of years. She performs multiple strings tracks on their critically-acclaimed album Our Years in the Wilderness, and has performed live with them at festivals and clubs including International Pop Overthrow at the Cavern Club, Liverpool, and the IndieTracks Festival in Derbyshire. There are some videos below.




Jess McAllister
Sarah has recorded and performed with Devon-based singer/songwriter Jess on a number of occasions, including recordings for the Croft Sessions, and performances at the Sidmouth Fringe Festival . Most recently, this included a live and spontaneous collaboration with Jess alongside Wildwood Kin and Tobias Ben Jacob.



Edwin Miles
With other members of the Ardeton Ensemble, Sarah performed a special session with singer Edwin Miles for Frost Factory recorded at Peter Gabriel's legendary Real World Studios in Box, near Bath.